A touch of perfection, blended with innovation, our goal is to provide you and your guests with an exquisite culinary experience.

Custom preparation and the freshest possible presentation make the chef attended the station on favorite for the discerning guest. Combine with other service styles to encourage an optional flow of guest activity.
Live cooking stations are the new trend in catering for private parties, weddings, and business events. Chef's attended station provides to choice al-a-cart option to a client in outdoor catering.
The small plate's styles of service are a modern twist on tray passing.
Whether standing or lounging, guest can enjoy the substantial taste of exquisite dishes passed to then by our expertly trained chefs.
Buffets is an essential feature of the various formats. Most popular for casual affairs, the stationary dinner buffet is the labor-intensive of service.
Buffets are effective for serving a large number of people at once and are often seen at large parties.
Buffets are meticulously planned for freshness and presentation, while their setup allows for flexibility in a variety of settings.
Basil Cuisine Arts are now coming up with its new diet food menu where they offer. Keto diet, low carb diet & detox diet for those who are on diet. They are never disappointed with our catering menu. Which is the best selection of our clients who are on diet.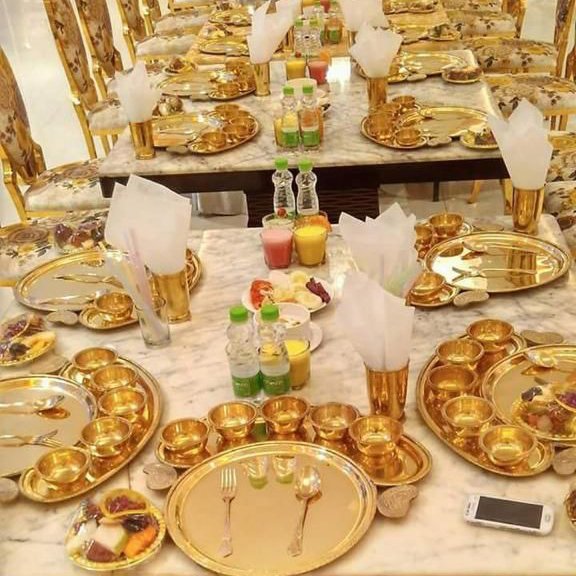 For a formal event, the seated dinner service is the ultimate in hospitality. Seated dinner menus are designed and prepared to impress, with flair and elegance.
Steward service is highly attentive and perfectly orchestrated. Venus and decoration are key components to planning your ideal seated dinner event, and we are happy to provide our recommendations.
Selection of pre-plated foods, such as entrees, sandwich plates and salad plates, set on a buffet table. They may also be placed on a roll-in (i.e., rolling cart or table) and then moved into the function room at the designated time.
Stationary Display Station
Food takes the stage with our stationary display service, a setup that allows the guest to choose from an eye-catching and diverse assortment. Place in the center of an intimate space for drama, or combine with other service styles for larger events.
Customised Menu (World Wide Cuisines)
We always customized our menu to our client's desires. Every season we innovate & designs our Menu. The selection of cuisines, & recipes all are innovative and under the supervision of our Sous Chef and Executive chefs to make it more delicacy.
Mostly Live Food Counters
Live Food counters are the new party rage. Gone are the days when people used to cook for guests or depend on traditional caterers to deliver food home. With the inclusion of a Live counter, a party becomes even more happening. The advantage of being the visual aesthetic element added by these counters.
Silver service is a method of food service that usually includes serving food at the table. It is a technique of transferring food from a serving dish to the guest's plate from the left. It is performed by a highly trained steward by using service forks and spoons from the diner's left.
We innovate and create tray Pass service in a fancy tray. This is a very moderate trend which we innovate to hit every event.
4th Floor, YMCA, Rana Pratap Marg, Hazratganj, Lucknow – 226001, India